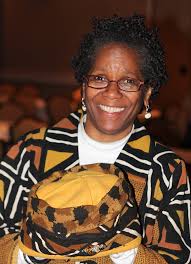 BIRTH / EDUCATION
CeLillianne Green was born in Coatesville, a small town in southeastern Pennsylvania.  Her childhood summers and 4th grade were spent in Statesboro, Georgia with her grand mom.  In 1977, CeLillianne graduated from Coatesville Area Senior High, locally known as CASH.  She moved on to college and law school, earning a B.S. in History and Politics from Drexel University in 1981, and a J.D. from Howard University School of Law in 1984.  She continues to be educated by life and its experiences.
LEGAL / ACADEMIC CAREER
CeLillianne has been admitted to the bar in three states (PA, NY, and MD) and the District of Columbia.  Her varied legal career spans nearly 30 years.  It started with a clerkship for a federal judge, and has included work as an associate with a Wall Street law firm, and as a federal and state prosecutor.  She was also a partner in a private law practice, an attorney for the federal and District of Columbia government.  CeLillianne has written law review articles and a monthly legal column. As a full time or as an adjunct law school professor, she taught evidence, appellate advocacy, legal research, and writing.  CeLillianne is also a mediator who embraces the importance and power of dispute-resolution skills to promote healing and reconciliation as an alternative to litigation.
BIRTH OF A POET
In 2001, CeLillianne wrote her first, and then, only poem, Because I Love You which she published in 2003.  When Hurricane Katrina hit the gulf coast in August 2005, the federal government's initial response to the residents of New Orleans compelled CeLillianne to address it in a commentary, Where I Live and Who I am. It was published in the Afro Newspaper and aired on WPFW radio in Washington, DC.  In addition to the commentary, from the depth of her soul, CeLillianne began to hear her voice as a poet.  In the fall and winter of 2005-2006, the number of poems she had written increased from one to more than one hundred.  The first of these poems was titled Comfortable.  It was followed by countless other poems that continue to be revealed to her.
SPIRITUALITY / POETRY
CeLillianne's poetry commenced during her experience of intense emotional and spiritual revelation and evolution.  The poems came at an inspired pace that amazed and humbled her, even as she wrote them.  CeLillianne's poetry covers topics including love, spirituality, friends, family, relationships, racism, history, and politics.  The most significant poem revealed during this time was the epic poem, That Word which was published in 2010.  CeLillianne refers to this time period as the Birth of a Poet. Some of the poems from that time period were recorded on her first CD, CeLillianne Says in 2011. Others will be published in her first poetry collection, Birth of a Poet.
WRITING AND SPEAKING ENGAGEMENTS
In 2002, CeLillianne accepted the first of many invitations to deliver the Sunday message as a lay member of her church, Unity Center of Truth.  Her message, Peace Be Still was delivered on December 15, 2002.  After the poems started in 2005, CeLillianne incorporated poetry into her messages and accepted other church invitations to speak.  Her spirituality and understanding of the healing power of self-knowledge is evident when she speaks, whether in churches or universities, on the radio or TV, or at public or private events.  Her insights have been equally evident in poetry classes teaching high school students, and in sessions with men and women in court-ordered parenting and anger management classes.  The fusion of who CeLillianne is spiritually, intellectually, and emotionally serves as the foundation of her commitment to combine her experiences as an attorney, teacher, and a mediator with her writing to explore past and present cultural dynamics.  CeLillianne has written and recorded commentaries, stories, as well as human interest articles.  She speaks and writes with a voice of integrity, humility, and humor, and she has been featured or shared her writing in Washington, DC and the metropolitan area, New York City, Los Angeles, New Orleans, Baltimore, Atlanta, St. Louis, Philadelphia, Ghana, and in her home town of Coatesville.
INSPIRED / INVITED / COMMISSIONED
CeLillianne has been inspired, invited, and commissioned to write poetry.  Her poems have honored individuals and recognized significant events, anniversaries, and institutions.  These poems include Emma in loving memory of her aunt, Emma Abernathy, A Man's Worth in tribute to Rev. Dr. Martin Luther King, Jr.,  Jazz and Justice to commemorate the 30th Anniversary WPFW Radio, 89.3 FM in Washington, DC, Highest Height to celebrate the life of Dr. Dorothy I. Height, Libation for the Ancestors for the Official Dedication of a Slave Cabin at the Historic Mount Vernon home of President George Washington, A Healing School to celebrate the 40th Anniversary of Ujamaa Shule School, A Special Place in honor of the 140th Anniversary of Howard University School of Law,  The Call of Freedom to commemorate the 150th Anniversary of District of Columbia Emancipation Day, Imbedded Truth in recognition of Phenomenal Youth 2013: Our Future in the Making, Civil and Right on the occasion of the 50th Anniversary of the Lawyers' Committee for Civil Rights Under Law, Marching Orders & She Rose, in recognition of the 50th Anniversary August 28, 1963 March on Washington, and Little Old Wooden Church on the Hill in honor of the 135th Anniversary of Greater Mt. Nebo African Methodist Episcopal Church in Bowie, Maryland.
HONORS / LEGACY         
CeLillianne was inspired to write Lifted and We, the People to commemorate the 2009 and 2013 inaugurations of Barack H. Obama as President of the United States.  She was honored when Lifted was selected as the poem to place in a time capsule with other items.  The time capsule was sealed inside the corner stone of the Thurgood Marshall Center ("TMC") in Washington, DC on February 7, 2009.  The original corner stone and time capsule of 1908 were opened in 2008 to mark the 100 year anniversary of the building which was constructed as the first YMCA for Black people to use in segregated America. Poet, Langston Hughes rented a room in this YMCA. The building was renamed in honor of Thurgood Marshall, the first Black United States Supreme Court Justice, and a graduate of CeLillianne's alma mater, Howard University School of Law.  The 2009 corner stone and time capsule will not be opened again for 100 years, in 2109.  Thus, CeLillianne's words are, literally, cemented into the historic YMCA/TMC building for generations to come as part of its continuing legacy and hers.
GREETING CARDS / CAREER DAY CURRICULUM / GAME
CeLillianne's writing extends to her creation of a greeting card line, Get to the Point, Ink – Black & White Greetings, a student career day curriculum, One Day – One Time – One Hour, and a game of self-esteem, I am I am I know I am.